Contact
Résidence A Licetta
Chemin du Baccaghju
20137 Porto-Vecchio
Portable : 06 19 92 19 78
G.P.S. Lattitude : 41,5921408350917 – Longitude : 9,270734694165071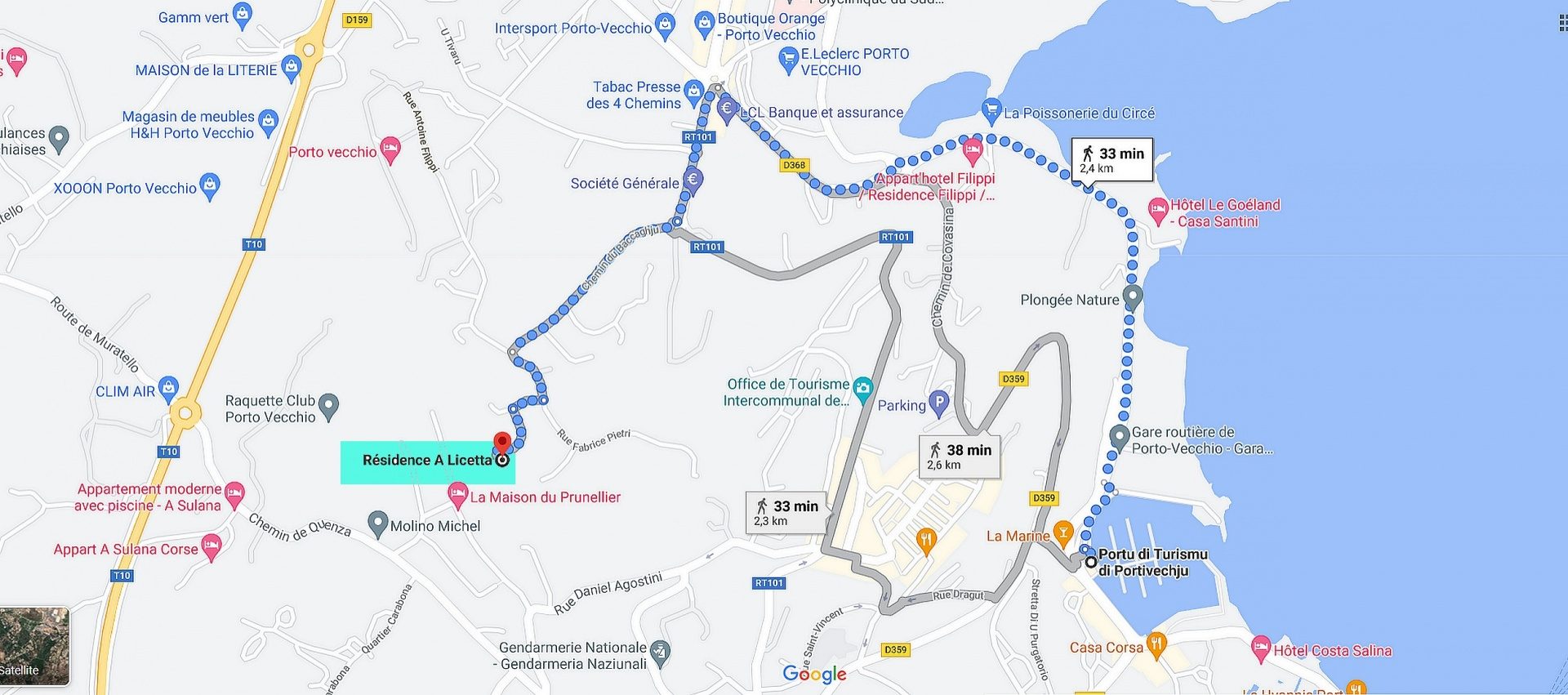 mail :info@alicetta.com
1st step: Confirm by email after checking the availability of the rental via the form below.
2nd step:
– Download the reservation form and send it by mail or by post to the following address:
S.C.I. FORESTO, Residence A Licetta
Baccaghju Road, 20137- Porto-Vecchio
3rd step: Payment of the deposit:
– Payment by check: Attach your check or your holiday checks to the booking form and send them to the address above
– Payment by transfer. Contact us by email to get the IBAN. Attention: you must add a supplement of 15 € to the amount due.
– Payment by credit card by phone: We agree to a telephone appointment to perform the banking operation.